Slim Decoration Construction
Lot 1374-A, Jalan Cermai 7,
Taman Mesra, Saleng,
81400 Senai,
Johor, Malaysia.

07-6633888

07-6633999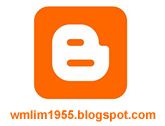 Welcome to Slim Decoration Construction
Specialise in Bungalow, Restaurant, Office, Factory, Interior,Landscape Design , factory engineering & all kind of engineering works.
Slim Decoration Construction established since the year 1986. We has more than 30 years in decoration and construction field. Through many years experience and word record , we has undertake and completed a wide range of civil engineering and building projects.
Welcome visit our's website!